Celebration of the 20th Anniversary of the IBM PC Announcement



Arriving Early

The event took place at the San Jose Tech Museum of Innovation. Bob Frankston and I took an early morning flight from Boston to make sure we'd arrive in time even if there were plane problems. There were no problems -- the flight even arrived early. After a trip to Fry's and some lunch, we checked into the hotel across the street from the Museum, and then wandered over a few hours early to see them set up.
Here's a shot of the museum (taken the next morning), and the TV crews starting to set up as we entered. Camera crews from CNBC, ABC News, and others were there, I was told.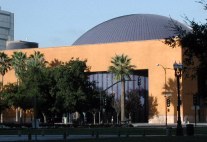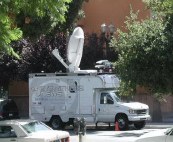 The idea for the event came to Bill Gates and Andy Grove just a few weeks before. It was organized by people from Intel, Microsoft, and an event company. We first found Pam Edstrom of Waggener Edstrom, Microsoft's long time PR firm, and Della van Heyst from the event company (she also worked on the InfoWorld CTO Forum I attended a few months before). They were busy getting the badges ready.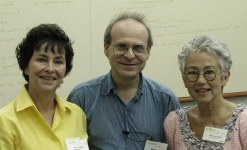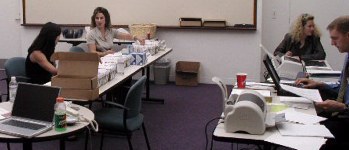 In the Museum proper, they were putting on the final touches of an exhibit created for the event: The PC -- 20 Years of Innovation and Beyond. It showed old PCs, like 1-2-3 running on the first IBM 5150, and new Pentium 4-based ones with flat panel displays running experimental software from Microsoft.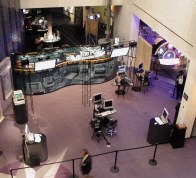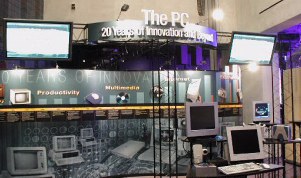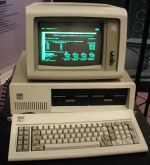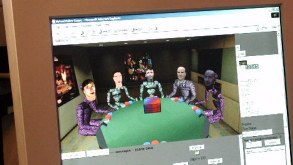 We ran into Steve Flannigan, and long-term Compaq employee, and Phill Lawson-Shanks, Compaq's Microsoft Global Alliance Manager. Techies show their toys: Phill had an iPaq with a 1GB IBM Microdrive. He played some movies. Cool. (The picture shows the little compact flash Microdrive card in a PCMCIA card adapter to plug into a slot on the iPaq.)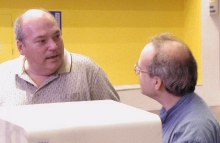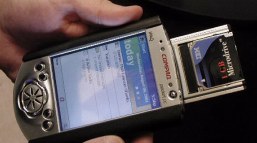 Upstairs, they closed off the center of the area where the event would happen so the noise from the setting up wouldn't interfere with ongoing press interviews with hosts Intel Chairman Andy Grove and Microsoft Chairman Bill Gates. Every few minutes a new camera crew or reporter would come in to get their chance.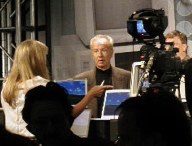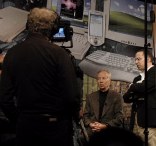 At the same time, crews were busy setting up the tables in the two hallways adjacent to the stage area.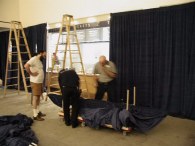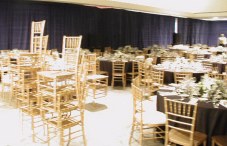 Bob and I went out to make some calls and get a snack.