PC Forum 2001 Album
|
home


Faces of People at PC Forum

Here are some pictures I took that show people's faces. Their names and affiliations are from a list we got, if available.
Sanjay Jindal, Director, Technology, Chanin Capital Partners talks to Yair Goldfinger, Founder, ICQ: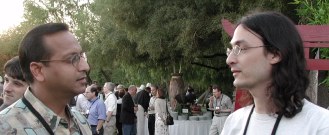 Timothy O'Reilly, President & CEO, O'Reilly & Associates, Kevin Werbach, Editor, Release 1.0, EDventure Holdings, and Gene Kan, Infrasearch: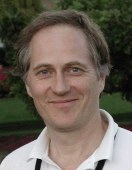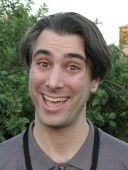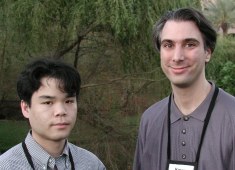 James Dougherty, President & CEO, IntraLinks, Mitchell Kapor, Accel Partners, and Steven Levy, Senior Editor, Newsweek: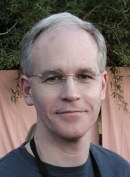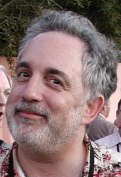 Judith Hurwitz, Chairman, Hurwitz Group, and Robert Glaser, Chairman & CEO, RealNetworks: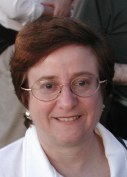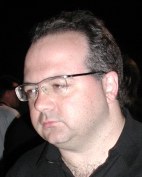 John McChesney, Correspondent, Technology , National Public Radio, and Bob Frankston.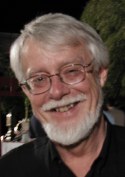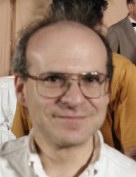 Bobby Orbach, Entrepreneur-in-residence, Techfarm Ventures, Gary Bolles, Ziff Davis Internet/Conferenza, and Bob Frankston: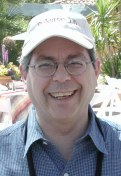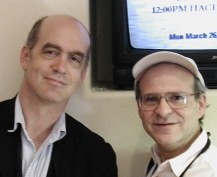 Robin Neustein, Goldman Sachs, and Irene Greif, IBM Fellow, Lotus, with her sister Elaine: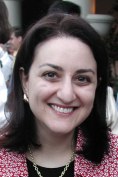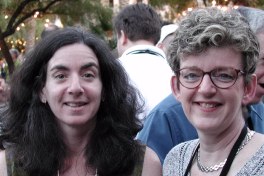 Dinner speaker Steve Hayden, Ogilvy, Saul Hansell, Reporter, New York Times, and Scott Kurnit, Primedia: