PC Forum 2001 Album
|
home


Interview Pictures

Here are some pictures of the press doing their job:
Scott Cook, Chairman, Executive Committee, Intuit, demoing QuickBase to Polly LaBarre, Senior Editor, Fast Company: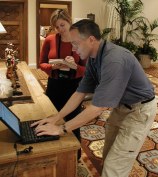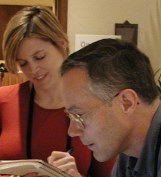 Jared Sandberg, Senior Special Writer, The Wall Street Journal, interviews Craig Mundie, Senior VP, Advanced Strategies, Microsoft, while his PR person, Claire Lematta, Executive VP, Client Services, Waggener Edstrom, takes careful notes: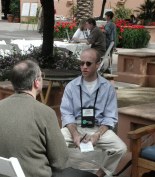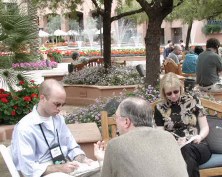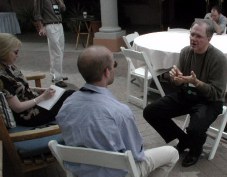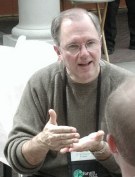 Newspaper, radio, and magazine: A question for Amazon's Jeff Bezos from Louise Kehoe, Financial Times, Senior Commentator, Technology, as seen on the big screen, with John McChesney, Correspondent, Technology , National Public Radio, and Polly LaBarre, Senior Editor, Fast Company, in the background listening.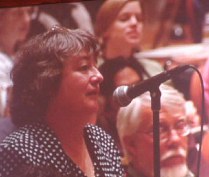 Amy Cortese, Freelance Journalist, questions Jeff Bezos of Amazon after his talk: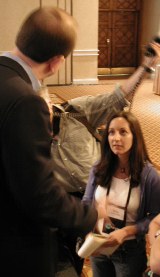 That's it for this year! If you want to see previous years, you can look at the ones from
2000
and
1999
. They have more about what it's like to be there.