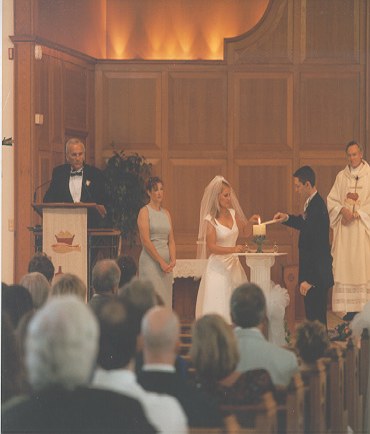 During the lighting of the unity candle, Karen's dad said:
"As Jamie and Karen light the unity candle, symbolic of the uniting of the Crolle and Leonard families in this marriage, we call to mind those family members who have gone before us, especially Karen's mom, Doreen Leonard. We believe that they are here with us in spirit, smiling down on this celebration.
Some of you here today were with us five and a half years ago on board the 'Relentless' for Doreen's interment service. What you may not realize is that we were within sight of the steeple of this church at that time. So, at this special occasion, in this special place, we feel Doreen's presence, and that of all our loved ones who have passed, and are thankful for their influence on our lives."