BloggerCon 2003 Photos
|
home


Sunday [sunday.htm]

I only attended a few of the many sessions on Sunday, and had to leave early. Here are some pictures of what I did see:
I was one of the "official" people to talk first at Susan Mernit's session on Technology: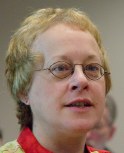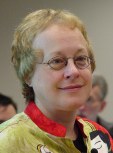 Kevin Marks spoke first, followed by Amy Wohl, and then me and then others, and there was lots of discussion: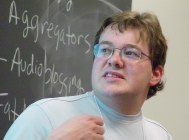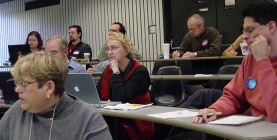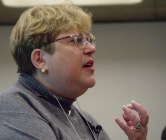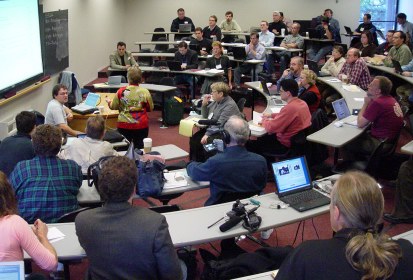 The next session in the room was Aggregators with Jon Udell: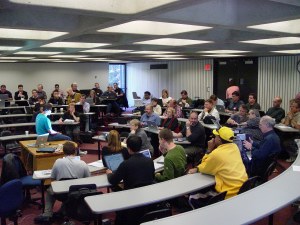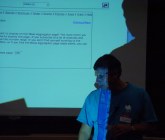 I went to go see what was happening in other rooms, and stepped into AKMA's Spirituality session, and ended up staying: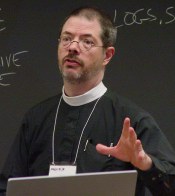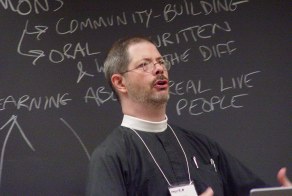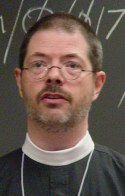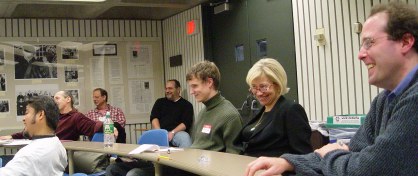 Heath Row
provided "transcripts" in almost realtime from
this
and other sessions, starting on his
Saturday morning post
. Here's what he looks like posting and looking at me: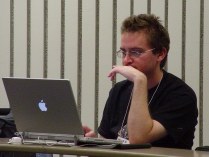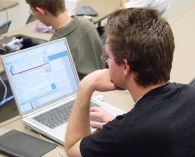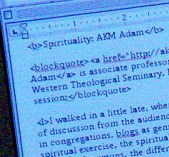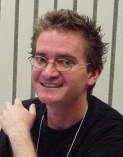 That's it! Time to go home.
(c) Copyright 2003 Daniel S. Bricklin
All Rights Reserved.