Monday [monday.htm]

Sessions started at 8 am, Mountain Time. The first is about watching data about people. Left to right, Mark Cattini, Mapinfo, Gilman Louie, In-Q-Tel (CIA venture capital), Robert Carter, Fedex, Jeff Jonas, SRD. (For what is said at the conference, see what others have blogged -- there are many reports. See
this trackback list
.)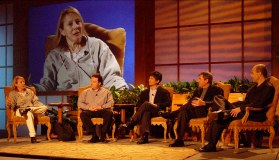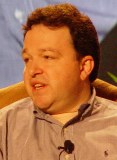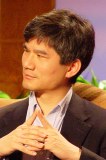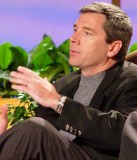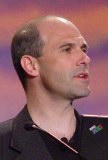 Here's the audience and stage (there should be around 350 people here, I think Esther said):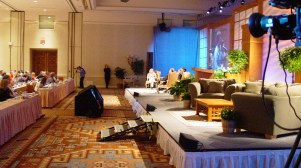 Next panel: Identity management, led by Jamie Lewis. First a short talk by Craig Mundie, Microsoft, then Michael Barrett, American Express/Liberty Alliance, Andre Durand, Ping Identity, and Gordon Eubanks, Oblix: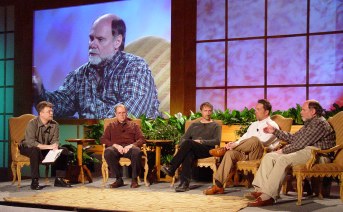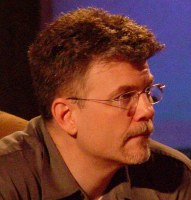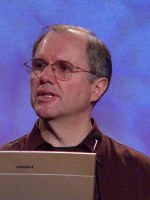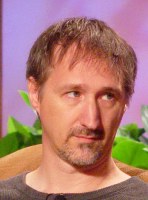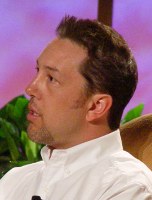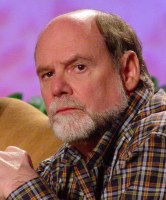 Next up, after a break: A discussion about capturing enterprise data, especially around RFID (those little tags that identify physical items). There was constant reference to the
MIT Auto-ID Center
. On the panel: Jon Matonis, Network Inference, Zvi Schreiber, Unicorn Solutions, Kevin Turner, Sam's Club (Wal-Mart), and Maria Martinez, Embrace Technology: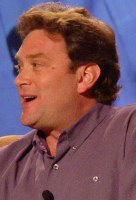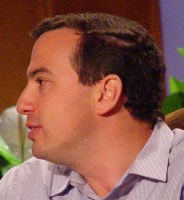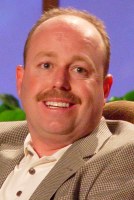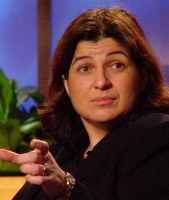 After that came Tim O'Reilly and Mitch Kapor: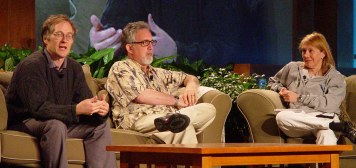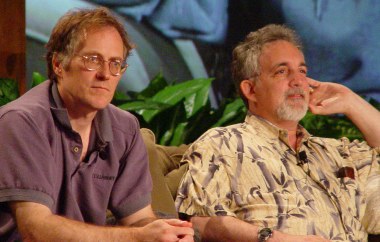 Finally, the morning ended with short presentations from each of the companies that were going to give longer presentations in overlapping sessions afer lunch:


Lunch was outside, then back inside to listen to the presentations, look at demos (like this one of a new interface from Microsoft), or schmooze (network):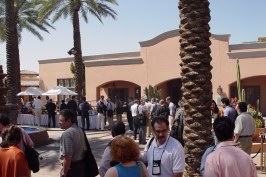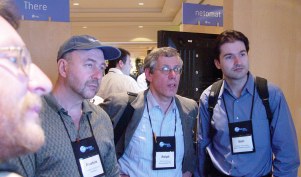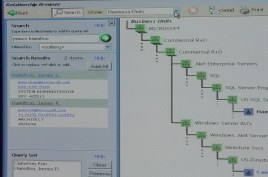 Here's Meg of
Megnut.com
and others at the pre-dinner reception: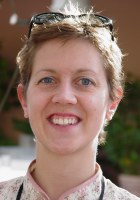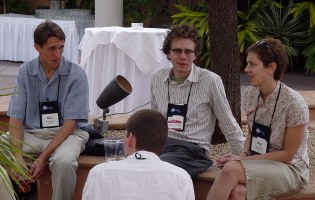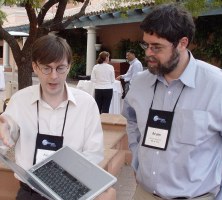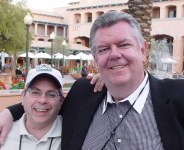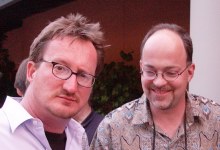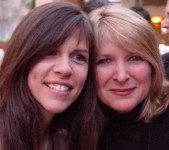 Dinner: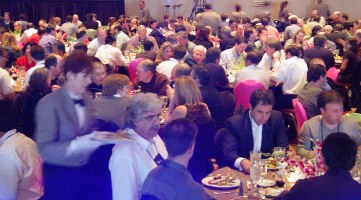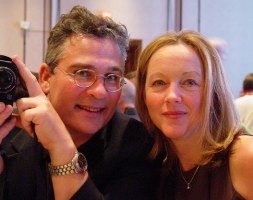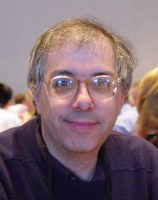 Dinner speaker, Will Wright: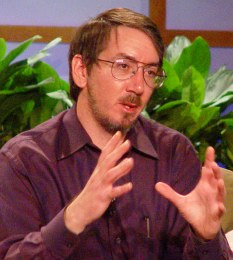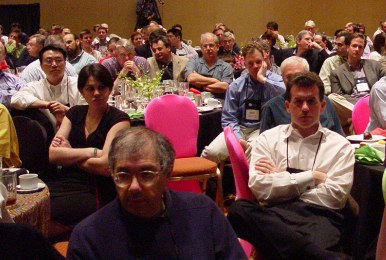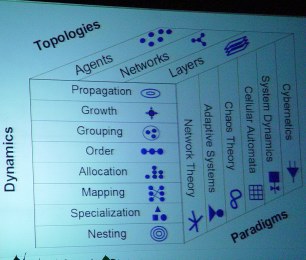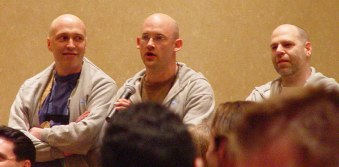 (c) Copyright 2003 Daniel S. Bricklin
All Rights Reserved.