Tuesday [tuesday.htm]

This is the last day of the conference.
The very back of the room, the last few rows, was the "Power Section" -- it was the only place with lots of outlets at the tables. (I brought enough batteries and sat at the front row to get better pictures.)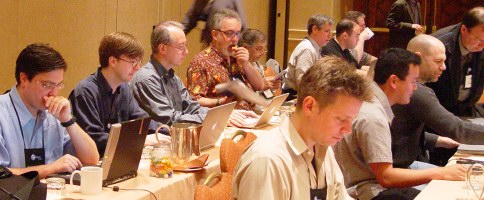 The first panel was Jonathan Miller, AOL, Shelby Bonnie, CNet, and Don Rosensweig, Yahoo!: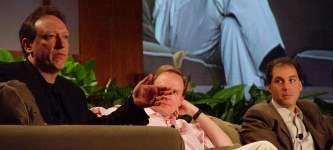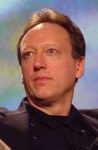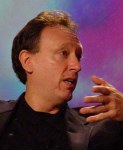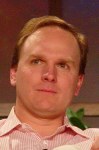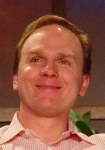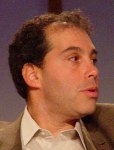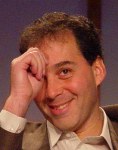 Next was a conversation with Ginni Rometty, IBM, and then a panel with Marc Benioff, Salesforce.com, Ginni Rometty, Dan Bricklin, Interland, and Bill McDermott, SAP America. (Because I was on this panel, the pictures are a little different, and don't have me...)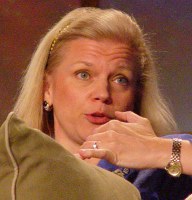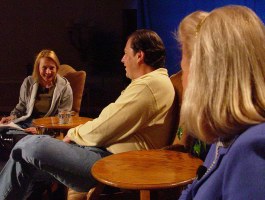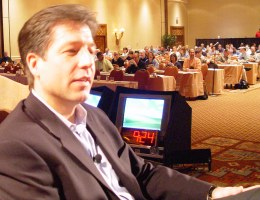 Then came a break.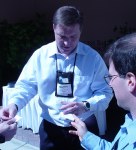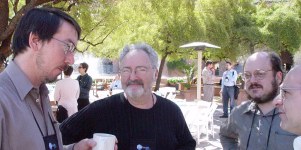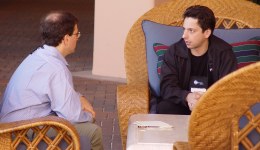 The following panel on Web Services, hosted by John Hagel, with Jerry Hale, Eastman Chemical, John McKinley, Merrill Lynch, and Tony Scott, General Motors: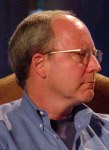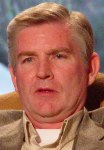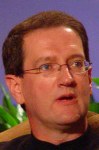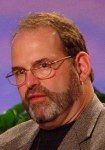 Next up: Larry Brilliant, Cometa Networks, Jeffrey Citron, Vonage, and Bill McGlashan, Critical Path: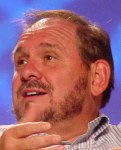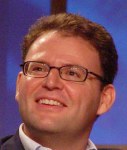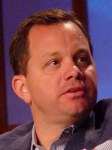 Finally, for the morning, Sergey Brin, Google: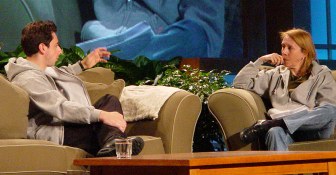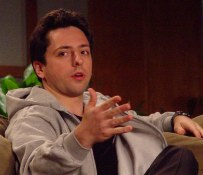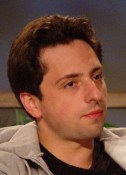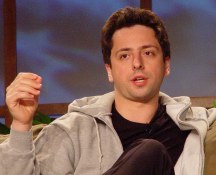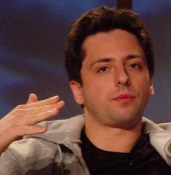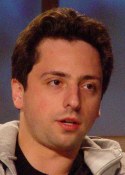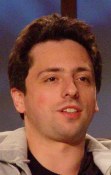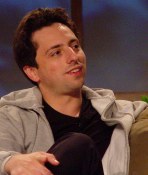 Lunch time: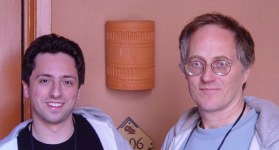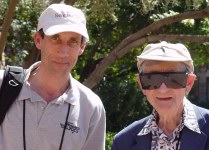 After lunch, there were two "Showcase" panels. Here's the line ups: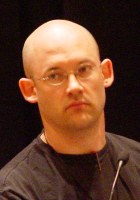 The audience for the last panel, and discussions afterwards: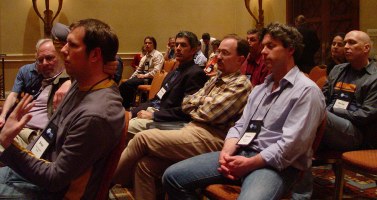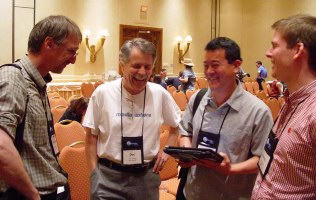 Finally, closing cocktails, etc., and a presentation by Meitamei Ole Dapash, Maasai Environmental Resource Coalition, and Dennis Whittle, Developmentspace.com: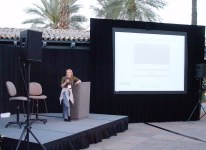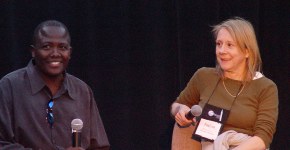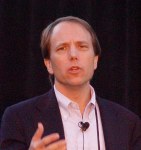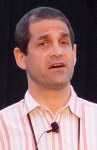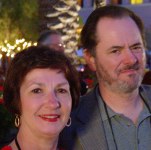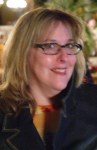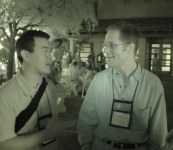 That's it!
(c) Copyright 2003 Daniel S. Bricklin
All Rights Reserved.